Archive for November, 2016
What is Udemy?
Udemy is an international marketplace for teaching and learning. There are more than 45000 courses spanning across 140+ topics are hosted on the platform. These courses are created and instructed by 20,000+ expert professionals.
This giant education platform was founded in a tiny village at Turkey where the inspired founder Eren Bali spent frustrating growing up years, restricted inside a single-room school. He was able to emerge a global Math Olympiad by teaching himself mathematics through online resources.
Realization about the prospects of online learning drove him to make superior quality education easily accessible to others so that their lives can be altered as well.
Who are the Udemy Instructors?
Instructors on Udemy are the expert professionals who know the A to Z of the subject they teach. There are all types of instructors on udemy. Right from regular teachers teaching in school and colleges to individuals having mastery on a topic. Basically anyone who has the skills and can teach in a best way. If you want to be an instructor on Udemy you should go ahead and create the course and submit it for the approval.
Udemy learners or students?
There are almost 15 million  global students learning from Udemy courses. Following are the types of students who learn from Udemy:
College Students
School Students
Working Professionals
Corporate Employees
Yearly promos Udemy runs
The leading online education marketplace Udemy runs a large number of promos throughout the year. During the recent Black Friday promotion, Udemy offered courses at $10.  The offer ran till 25th of November 2016.
Here are some of the popular udemy offers:
Black Friday Offer
Teachers Appreciation
Learn Fest Sale
Udemy New Year Sale
To view all the latest Udemy deals and offers, you can visit our Udemy Coupon and deals secction.
Free Udemy Courses
There are two types of courses on Udemy. The paid ones and the free ones. You can enroll in any course by paying a one time fee for the paid courses. If you can't afford to pay the fee don't worry, there are 100's of free courses available on Udemy.
You can find free courses on Computer networking, IT & Security, Design,  Programming, entrepreneurship and many other topics. If you want you can view all the free udemy courses with this link: All free courses on Udemy
All the Udemy courses are very popular, students can enroll in any course and start learning at their own pace. Once you enroll in the course its yours for lifetime.

Save
Save
Save
Save
Extra 10% Off on SBI Debit/Credit Cards Flipkart Offer
Flipkart has just come up with Extra 10% Off on SBI Debit/Credit Cards offer on Samsung and Panasonic products. These offers are being promoted by Flipkart by the following names:
Panasonic Days (10th-12th Nov)
State Bank of India Bank Offer | Samsung Days | 9 Nov-12 Nov:
Extra 10% Off using SBI Debit/Credit Cards on Samsung Galaxy On Nxt & Samsung Galaxy On8 phones
Click here to view the Offer
The maximum discount that can be availed per card is INR 1,849
The offer is applicable only on one transaction per card
The Discount is valid from 9th November 2016 (00:00 HRS) to 12th November 2016 (23:59 HRS)
Discount is not applicable on Net Banking
State Bank of India Bank Offer | Panasonic Days | 10 Nov-12 Nov:
Extra 10% Off using SBI Debit/Credit Cards on Panasonic Smartphones (Panasonic- Eluga Note, Eluga Turbo, P66 Mega, P55 Novo and Eluga Mark 2)
Click here to view the Offer
The maximum discount that can be availed per card is INR 1,050
The offer is applicable only on one transaction per card
The Discount is valid from 10th November 2016 (00:00 HRS) to 12th November 2016 (23:59 HRS)
Discount is not applicable on Net Banking
Do check these offers guys, you have chance to save upto 1849 rs on your next purchase. One of the best offers at this time when the festive offer is over.
If you want to read all the details, please read below:
Terms and Conditions
This marketing program (Program) is from State Bank of India (Bank) and SBI Card & Payment Services Private Ltd. (SBICPSL) under an arrangement with Flipkart Internet Pvt. Ltd. (Flipkart). It is open to all residents of India holding a valid and current State Bank Debit or SBI Credit Card (Cardholder) and to whom a communication is sent by Bank/SBICPSL.
Under this Offer, State Bank Debit and Credit Cardholders will get 10% off on Samsung Galaxy On Nxt & Samsung Galaxy On8 phones sold on Flipkart.com, m.flipkart.com & mAPP. Offer is also applicable on payments made through EMI on SBI Credit cards
The maximum discount that can be availed per card is INR 1,849/-
The Discount is valid from 9th November 2016 (00:00 HRS) to 12th November 2016 (23:59 HRS) ("Discount Period")
The offer is applicable only on one transaction per card
A Discount will be awarded to State Bank Debit and Credit Card at the time of Checkout
The Discount is not applicable on Net Banking
Discount is not applicable in case of partial payments. In case of any transaction where a customer uses Flipkart EGV or Wallet along with the Debit or Credit card, discount will NOT be applied
The Discount is not applicable on Corporate & Commercial Cards
For SBI Credit Card, the offer is also valid on EMI transactions. 14% Rate of interest applicable on monthly reducing balance for EMI transactions on SBI Credit Card
Other Terms and Conditions
All SBI Credit Cardholders, excluding SBI Corporate and Commercial Credit cards, with no payment outstanding of more than 30 days and all State Bank Debit Cardholders (Excluding State Bank Virtual Debit Card) are covered under this Program. State Bank Debit Cards refers to any Debit Card issued by

State Bank of India
State Bank of Hyderabad
State Bank of Bikaner and Jaipur
State Bank of Travancore
State Bank of Mysore
State Bank of Patiala

The discount will be calculated on the final cart amount only
Discount is not applicable for Card-on-delivery transactions
Discount is not applicable on Gift Wrap or premium delivery charges
In case of cancellation of your order, transaction will not qualify for the Offer.
Bank & SBICPSL reserves the right to disqualify the Cardholder(s) from the benefits of the Offer, if any fraudulent activity is identified as being carried out for the purpose of availing the benefits under the said Offer or otherwise by use of the Card
Any person availing this Offer shall be deemed to have accepted these terms and conditions
Bank, SBICPSL and Flipkart reserve the right, at any time, without prior notice and without assigning any reason whatsoever, to add/alter/modify/change or vary all of these terms and conditions or to replace, wholly or in part, this offer by another offer, whether similar to this Offer or not, or to extend or withdraw it altogether
Delinquent and over-limit SBI credit card members will not qualify for this Offer
Cardholders are not bound in any way to participate in this Offer. Any participation is voluntary and the Offer is being made purely on a best effort basis
Nothing herein amounts to a commitment by Bank or SBICPSL to conduct further, similar or other Offers
The above Offer is by way of a special offer for State Bank Debit and SBI Credit Cardholders only and nothing contained herein shall prejudice or affect the terms and conditions of the card member agreement. The terms of the above schemes shall be in addition to and not in derogation of the terms contained in the card member agreement
Any query regarding the program will be entertained only till 12th Dec 2016. Post such date, Bank, SBICPSL & Flipkart will not entertain any correspondence or communication regarding this Program from any persons
Bank/SBICPSL does not endorse any of the products or brands being offered under the Program and will not accept any liability pertaining to the quality, merchantability, fitness, delivery or after sales service of such products which shall be at the sole liability to Flipkart
All the existing offers, gifts, discounts etc. that are being offered can be availed by the Cardholders as part of this exclusive offer as mentioned in the communication
Pictures of products shown in the communication sent to the customer either through mailers or advertised on the website, are representative only and may not bear a resemblance to the actual products. None of the parties shall under any circumstances be responsible towards the same
Products offered under this program are subject to availability from the respective participating merchants/sellers of Flipkart and accordingly Bank or SBICPSL or Flipkart in no circumstances shall be liable for non-availability of any of the products
Under no circumstance will the offer/discount being offered under this Program be settled with cash in lieu by Bank, SBICPSL or by Flipkart
Returned, disputed or unauthorized/fraudulent transactions will not be considered for the Offer
Bank and SBICPSL will not entertain any correspondence regarding the validity or acceptability of any additional benefits offered by Flipkart on products/services made available by it and the same shall be at the sole risk and consequences of Flipkart and without reference to Bank and SBICPSL
All government Levies like Sales Tax, TDS, any Local Tax, Octroi etc., shall be payable by the Cardholder as applicable at the time the respective Programs are offered
This Offer shall be subject to all applicable laws, rules and regulations which are in existence and which may be promulgated anytime by any statutory authority
Any disputes arising out of the Offer shall be subject to arbitration by a sole arbitrator to be appointed by Bank/SBICPSL for this purpose. The proceedings of the arbitration shall be conducted as per the provisions of Arbitration and Conciliation Act, 1996. The place of arbitration shall be at Mumbai for Bank and New Delhi for SBICPSL and language of arbitration shall be English. The existence of a dispute, if any, shall not constitute a claim against Bank/SBICPSL
SBICPSL along with its direct affiliates is alone responsible for resolving all disputes and differences in relation to SBI Credit Cards without reference to State Bank of India. However, State Bank of India along with its direct affiliates is solely responsible for resolving all disputes and differences in relation to State Bank Debit Cards without reference to SBICPSL
All liability with respect to the products purchased lies with the respective seller and Flipkart Internet Pvt. Ltd. The Bank/SBICPSL shall be in no way responsible for the same
Make the Best of the Black Friday discounts and deals this year
Who is not waiting eagerly for the Black Friday? This is a sales bonanza, the countdown to which has already begun earnestly. Be ready to study the discounts and make the most lucrative purchases!
Black Friday is undoubtedly the biggest annual shopping day that coincides with the day following Thanksgiving in America. Black Friday 2016 is going to be an in-store and online mayhem which is the perfect time to buy all the Christmas presents at huge discounts and the DSLR camera of which you have dreamed lifelong.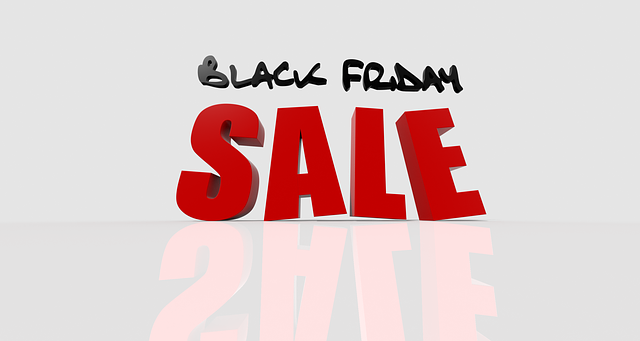 Deals to be expected on Black Friday, 2016:
Smartphones:   Although smartphones were already hugely popular last year with incredible discount prices, this year is going to offer lucrative deals on iPhone 6 and iPhone 7 handsets.
Other deals to be expected on this Black Friday are going to be on electrical items, televisions, gadgets, clothes, and laptops.
Black Friday 2016, in India, is going to be on the 25th of November and the sales and event are going to make consumers happy for one day. However, some sellers will provide offers that will get extended throughout the weekend to the Cyber Monday on the 28th of November.
What is Black Friday?
Black Friday is an international shopping phenomenon that boasts of sales amounting to more than 60 Billion US Dollars throughout the world.
It goes without saying that the history of Black Friday is plagued with the bad as well as the good. Consumers undergo a lot of trouble in order to save money. They fall for the advertisements that use a number of clever tricks to tempt buyers to browse the online stores or visit the overflowing outlets.
The official date of the Black Friday changes every year, as it is the Friday just after Thanksgiving. The craziness of Black Friday deals and discounts had begun in the US. The main Black Friday shopping categories in India are fashion and electronic items.
Do a smart research and make the best of the Black Friday discounts and deals this year! Follow us on twitter @TryCoupon and Facebook @VerifiedCoupons to receive the best of Black Friday deals!
Here are some of the offers:

Esteemed Designer Dresses in India
Designer dresses, although expensive, are beautiful and alluring. India has a number of esteemed and qualified designers who have worldwide fame.
If you are looking for the best designer dresses in India, you must go through the creations of:
Sabyasachi Mukherjee: This designer from Kolkata has been creating history and earning accolades in the world of fashion. His designs portray global styling with an Indian core. You are going to love dresses designed by Mukherjee as these attires have interesting patch-work embellishments, vibrant fusion of styles, and lively color palettes.
Tarun Tahiliani:  The highlights of designer dresses created by Tarun Tahiliani are the borrowed elements of Indian craftsmanship and Italian pattern cutting combined with advanced technologies such as digital textile printing. His signature style culminates in an appearance that is international, chic, and contemporary, while remaining faithful to the core Indian aesthetics.
Ritu Kumar: Designer dresses created by Ritu Kumar use the most talented craftsmen of India and the finest Indian fabrics. The dresses designed by Ritu Kumar seek to redefine the old Indian traditions in the present era, developing a unique style that boasts of modern sophistication as well as the rich Indian aesthetics. Contributing to craftsmanship, textiles, and fashion, her dresses have had a pioneering effect in the arena of Indian fashion.
Manish Malhotra: Dresses designed by Manish Malhotra boast of a contemporary and luxurious style that smoothly combines with the traditional Indian fabrics, colors, and threadwork. You will love wearing dresses designed by Manish Malhotra.
Manish Arora:  Creations of Manish Arora are loved for the gorgeous color palette and thorough craftsmanship. Dresses designed by him combine the Indian traditions with a contemporary and playful vibe. These dresses are colorful and eye-catching creations.
If you are willing to spend money, then these designer dresses are for you! Don the creations of these acclaimed designers and look special!