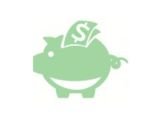 This offer has expired.
Promo:
Coupon Details
There's a Mothers day sale on Dressilyme, you can get up to 12% off on all the products listed on their website. No coupon code required to avail this offer, just follow the link above.  The sale is on now and lasts till 28th of May. If you are looking to buy branded dresses at a discounted price, now is the good time to go for it.
Mothers day special straight 12% off on orders of value $299+
If you know some one who might want to give it a shot, do go ahead and share this link with them. The offer is only valid for a limited time. Choose from a variety of branded dresses, pay 10% less on any order which is above $299.
Here are more discounts from Dressilyme
If the order value is below $219 then you get 8% discount
If the order value is above $99, you get 6% percent off
There's a discount on all orders this Mothers day
So, people go ahead and order today, the promotion ends on 28th 0f May 2017